What kind of dress is suitable for a major banquet? Have you ever struggled with this problem? Here, this dress is specially designed for a major party.mermaid style matcn small folded flower train,long sleeves capped improve temperament.Deep V-Neck add a little sexy.
Black gold mermaid sequin evening dress.This color is our ace color. It's no exaggeration to say that wearing this dress, you will immediately have the temperament of the queen.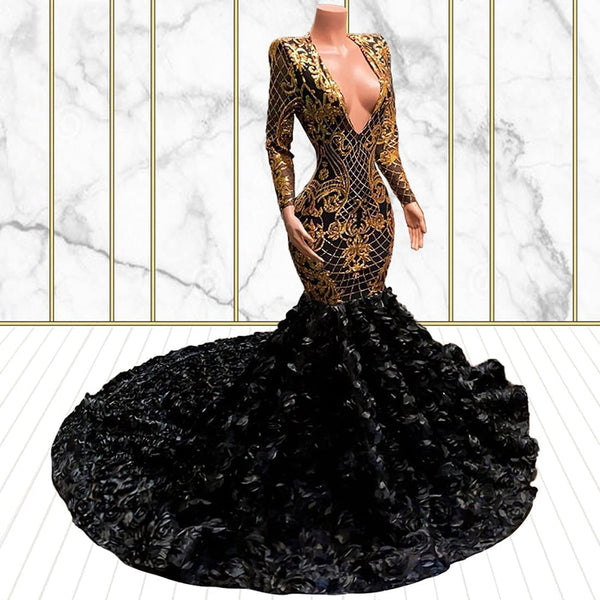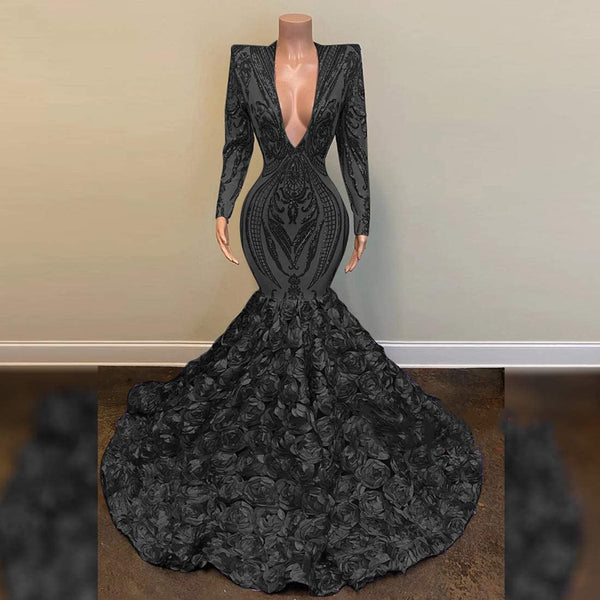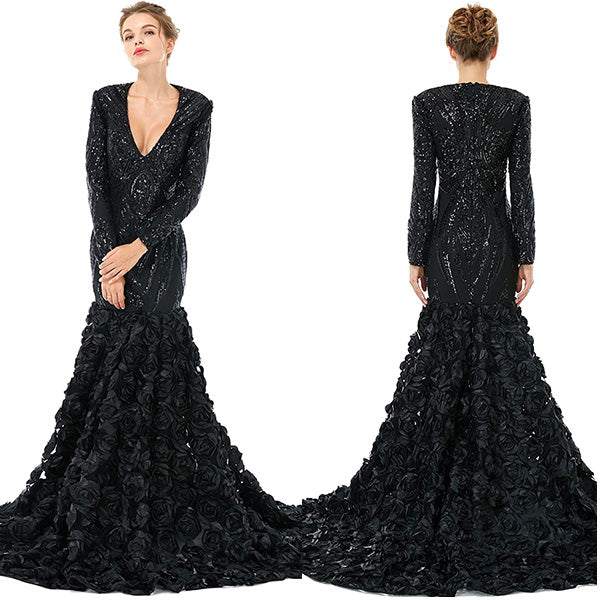 Green and red sequin evening dresses are the two colors that show our skin color most. Wearing them will be particularly dazzling in the crowd.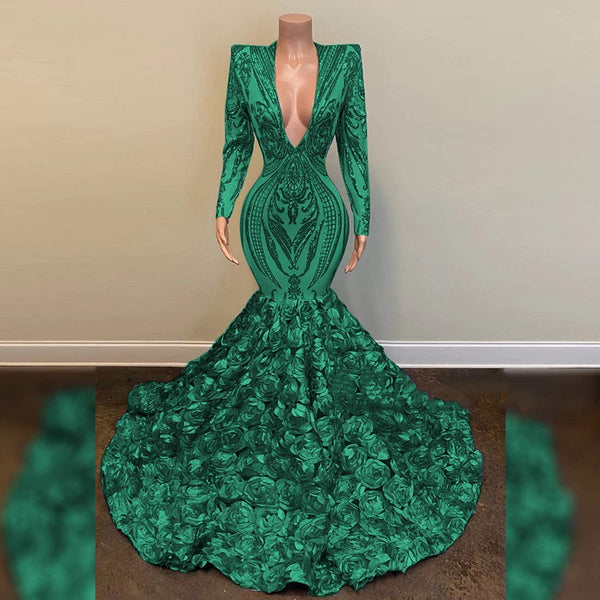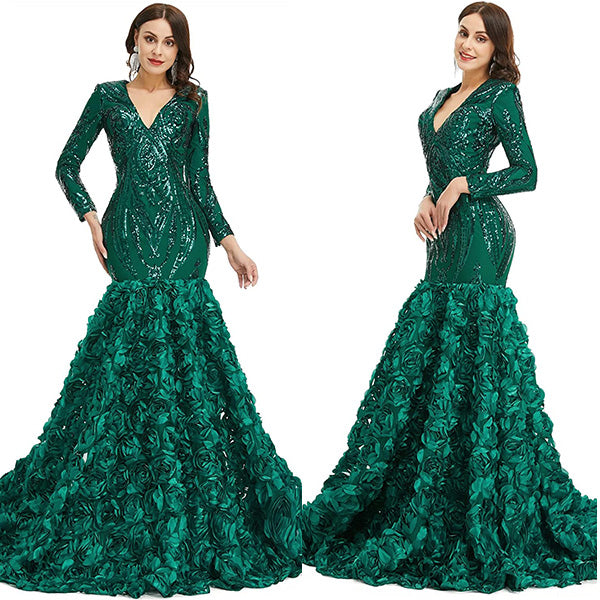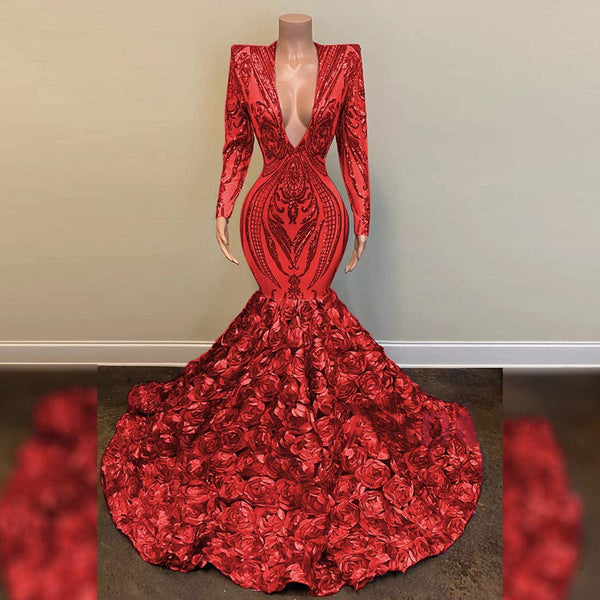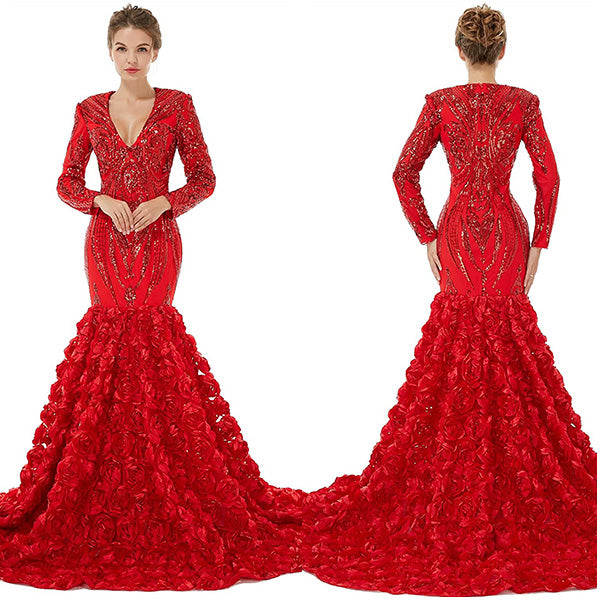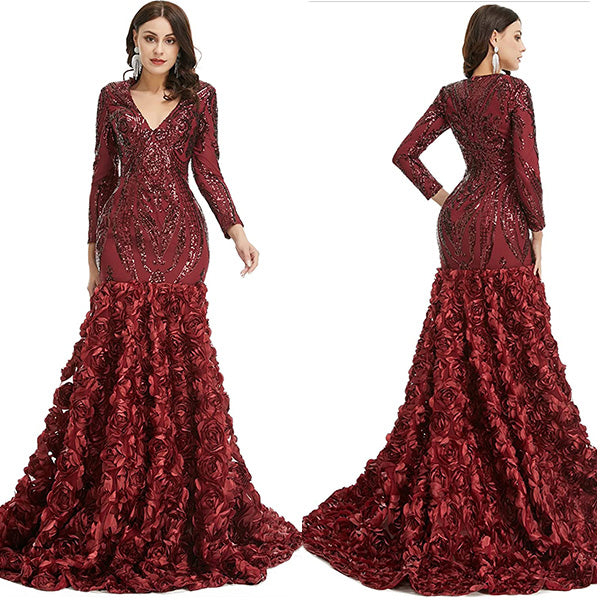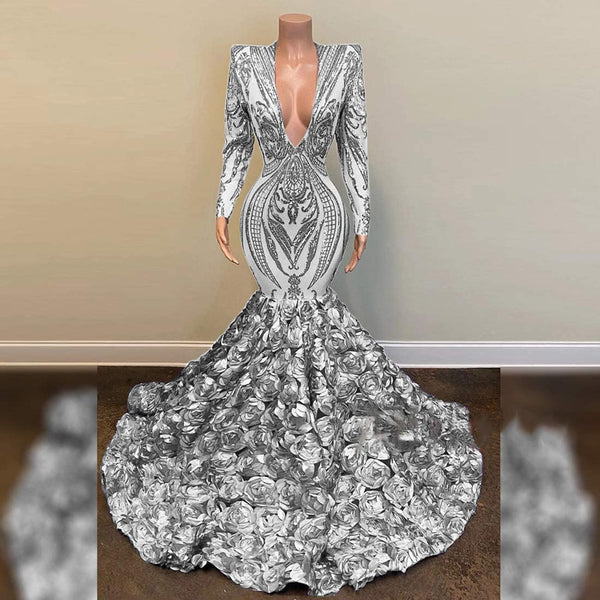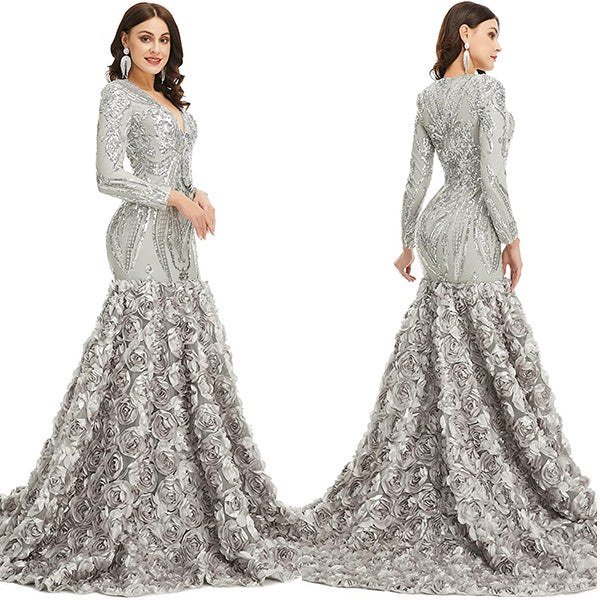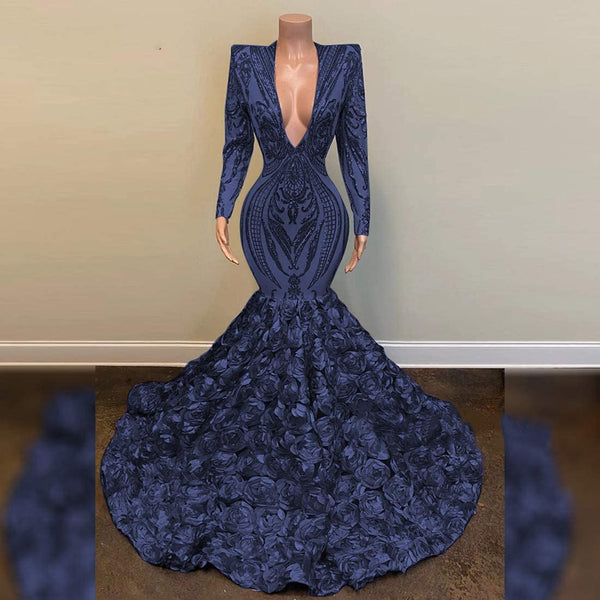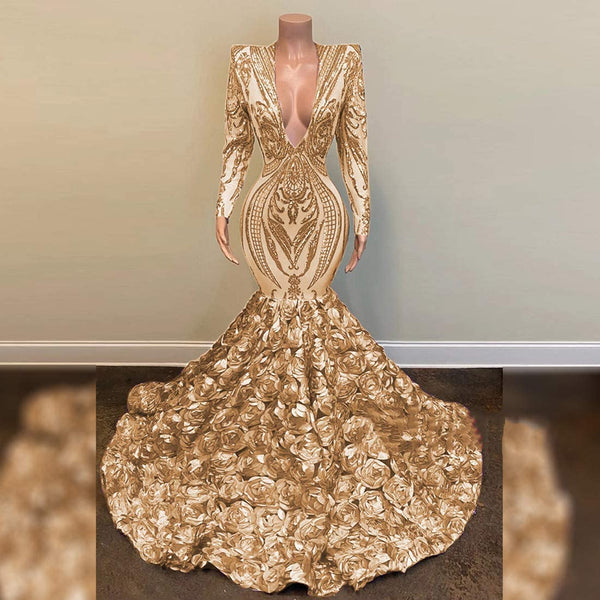 We have launched the basic model before, and now we have made pattern changes in the design, which has become our best-selling model this year, and the customers have also given positive comments.Learn more about leyidress.